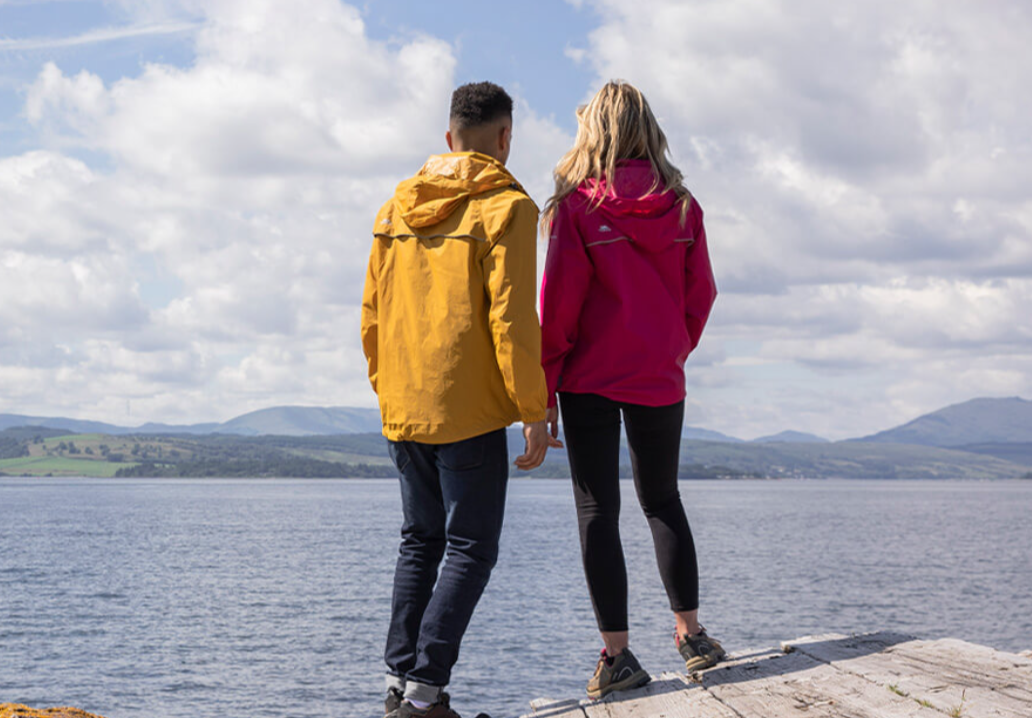 Trespass, a brand with a passion for adventure above all else, an outdoor sports brand you can't afford to miss. I believe that it is human nature to embrace the outdoors, regardless of age or location. Trespass has you covered.
With in-house designers and product specialists, Trespass explores the possibilities and pushes the boundaries of innovation. Developing its own technology and technical materials, including Tres-Tex, Tres-Shield and Tres-Tex 3-layer fabrics. Today, Trespass is one of the UK's most successful outdoor clothing retailers, offering everything from walking boots to outdoor furniture, sold internationally and exported to over 60 countries.
Click on the image to find out more
Trespass was the official leisure uniform supplier for the Glasgow 2014 Commonwealth Games. Official sponsor of the GBR team at the 2013 Winter University Games in Trentino, Italy. They have also been working with the British Children's Ski Team for 11 years now. Their outdoor gear is second to none and you must experience it!