Gordon Burnes is the CMO of Bullhorn, a cloud-based CRM provider.
In this exclusive interview, CRM Buyer discusses with Burnes the role of automation and artificial intelligence in humanizing customer relationships.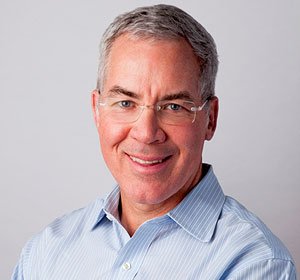 Bullhorn CMO GordonBurnes
CRM Buyer: What are the most important components of an effective CRM strategy?
Gordon Burnes:
As in any strategic effort, you have to start at the end and work backwards. The same is true for companies thinking about implementing CRM. That means thinking about what problem you are trying to solve. Are you trying to boost revenue? Increase customer NPS? Reduce ticket time?
You have to be specific about what problem you're trying to solve, and once you do that you can back into the more tactical question of what the solution actually looks like. How you frame the question is going to dictate what path you take for the solution.
CRM Buyer: Could you give an example of this problem-solving in action?
Burnes:
The classic CRM problem is that I don't really understand what's going on with my accounts. If you're looking to build a holistic view of the customer, you need to understand and look at all customer communication. That includes emails, texts, phone records.
Only by tracking at that level of detail will you have a full picture of what's going on in an account. If you want to know how your customers are doing, you have to consider all the ways you communicate with these customers.
CRM Buyer: Why is it important to automatically capture all communications with customers?
Burnes:
I dare you to find a sales person or account manager who enjoys spending the last 45 minutes of the day inputting data into the CRM system. A lot of companies are facing the CRM adoption challenge. Why is it that this account record doesn't have much data in it? When was it that the account manager last visited? That information just doesn't get into CRM.
This whole notion that you're going to expect people at the end of their day to sit down and populate a CRM system doesn't make sense. It's not productive, especially when there are alternative ways to solve that problem.
CRM Buyer: How can you make sense of all the data you collect?
Burnes:
The metadata itself will tell you a lot. Who communicates with whom? Who is more communicative? Which coworkers are most connected with customers? Which customers are most engaged with you? What is the cadence of communication over time?
If you're a new account rep for a client that the company has had for over five years, how do you get up to speed? If you could mine that customer communication over the last four years, you would have the entire arc of the relationship with that customer, and you as a new account manager would walk into your first meeting knowing exactly where to go.
Being able to access historical customer communication is absolutely invaluable. B2B relationships are complex, and you need to find out where the key relationships are, and who really has the power in an organization. It's good to have a panoramic view.
CRM Buyer: How is CRM evolving and changing? What's in the future?
Burnes:
In the future, you can imagine a scenario in which an account manager wakes up and hears the following: You are meeting with Acme Consulting this afternoon, and they have a 62 NPS, but they've recently sent an email to your finance department that they want a 10-percent discount on their last bill. They've been doing a project with Susie, and the outcome has been really great.
Basically, as opposed to an application you log into, it reaches out to you automatically and tells you what you need to know and what you need to do to manage the customer relationship.
We're going to flip the entire paradigm. Instead of you reaching out to it, it's going to reach out to you. We think of them as CRM bots, which will essentially guide you through life as a sales person.
CRM Buyer: With all of this automation, will there still be a need for humans?
Burnes:
What CRM systems will do is allow humans to be more human. If you think about what happens today, you're forced into being a robot. You have to open a customer record and input all the data into these structured fields. That's robotic. Imagine if you could eliminate all of that time and instead spend it talking to a customer.
The more automated the system is, and the more artificial intelligence that's embedded in CRM, the more human you can be, and the stronger your customer relationships can be — because they'll be human relationships, instead of transactional relationships. It's all about freeing up time for humans to be humans, and not robots.