The kitchen is regarded as the heart of the home so, of all the rooms in the house, it's the one that you want to work on from a practical and aesthetic perspective to ensure longevity in the design. 
While farmhouse kitchens and subway tiles are on their way out, bold colors and large, dramatic chandeliers are very much in. Because similar to evolving interior design trends of 2023 there are looks that take off and feel timeless, while there are also those that become outdated design trends to steer clear of.
We've asked leading kitchen experts and interior designers to talk us through the kitchen trends to avoid in 2023 and those to embrace future-proof material and color choices. 
If you're thinking of renovating a kitchen any time soon, check out these 2023 kitchen trends to avoid making any kitchen design mistakes, making sure you love the heart of your home for years to come. 
9 Kitchen trends to avoid in 2023
Here is what our panel of experts warns you to approach with caution when redesigning kitchens in 2023, to guarantee you find the sweet spot of making your kitchen look expensive and finding a look that won't date anytime soon.
1. Traditional farmhouse decor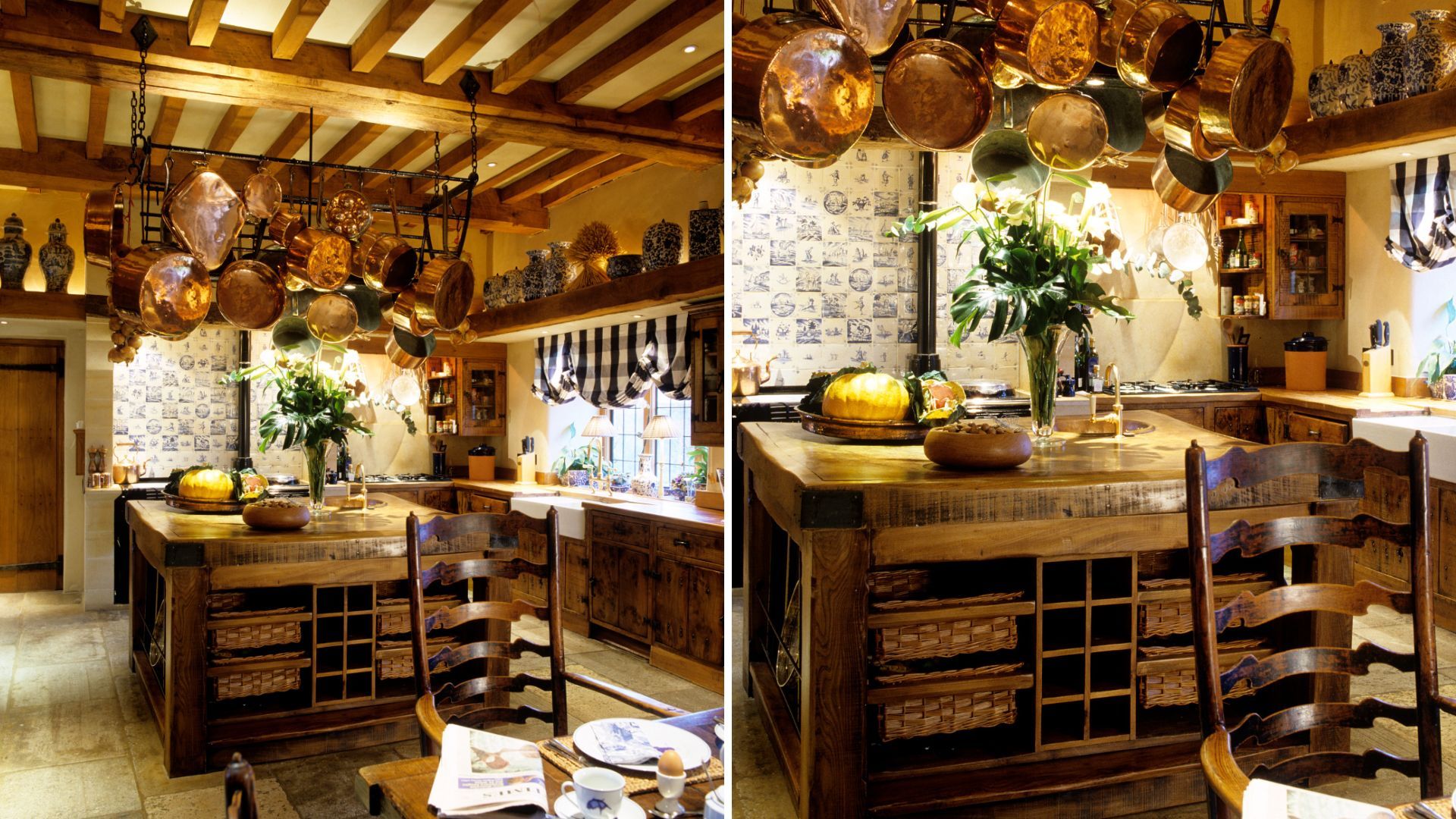 Farmhouse kitchens have been on-trend for a while, thanks to their vintage feel and nod to nostalgia but that's all set to change in 2023. "This style is outdated and overdone unless you actually live on a farm," says Artem Kropovinsky, founder of New York-based interior design studio Arsight (opens in new tab). 
"It's time to get rid of the shiplap, mason jars, and rooster motifs. These elements are trite and tacky, and they don't express your personality or lifestyle." He says instead of following a generic trend, pick accessories that match your taste and preferences so you can better make your kitchen feel like your own.  
Associated with the farmhouse look are barn doors, which Artem is also not a fan of, for both practical and aesthetic reasons. "Barn doors are one of the most strikingly outdated kitchen trends. They were popular once upon a time but have been steadily fading ever since. To most modern homeowners, barn doors seem like a tacky option. They don't blend well with contemporary or minimalist designs, and they can be loud and inconvenient to operate."
2. Disproportionately small pendants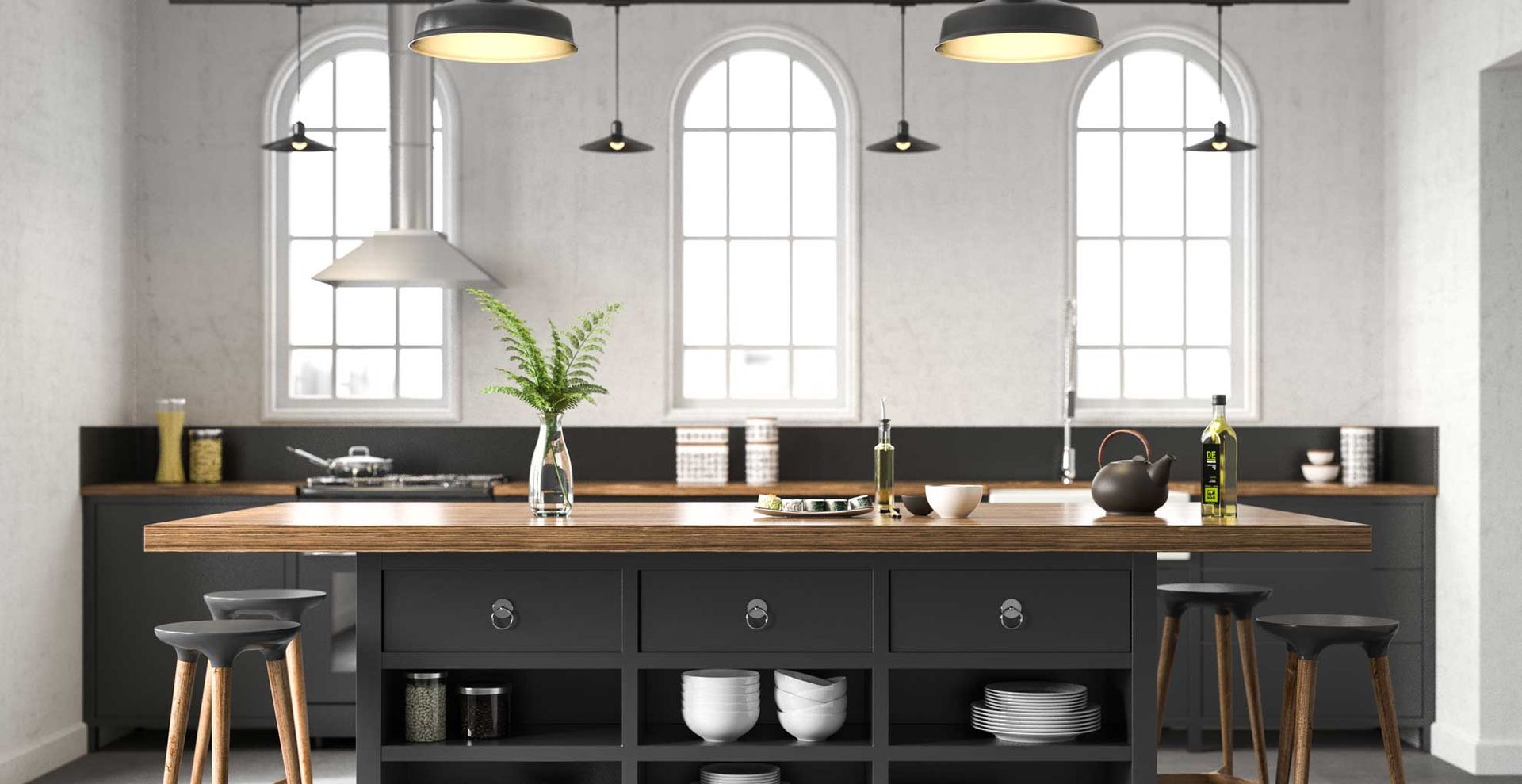 The trend for a collection – usually three – smaller pendants over an island or worktop has been prevalent in kitchens in the last few years but it's a look that's also on the downward curve. 
"Lighting is essential for any kitchen, but it has to be balanced and proportional," says Artem. "Small pendants over a large island look odd and dull. They don't offer enough light or visual appeal for your space. Go for larger pendants or chandeliers that suit the size and style of your kitchen island."
3. Clinical all-white kitchens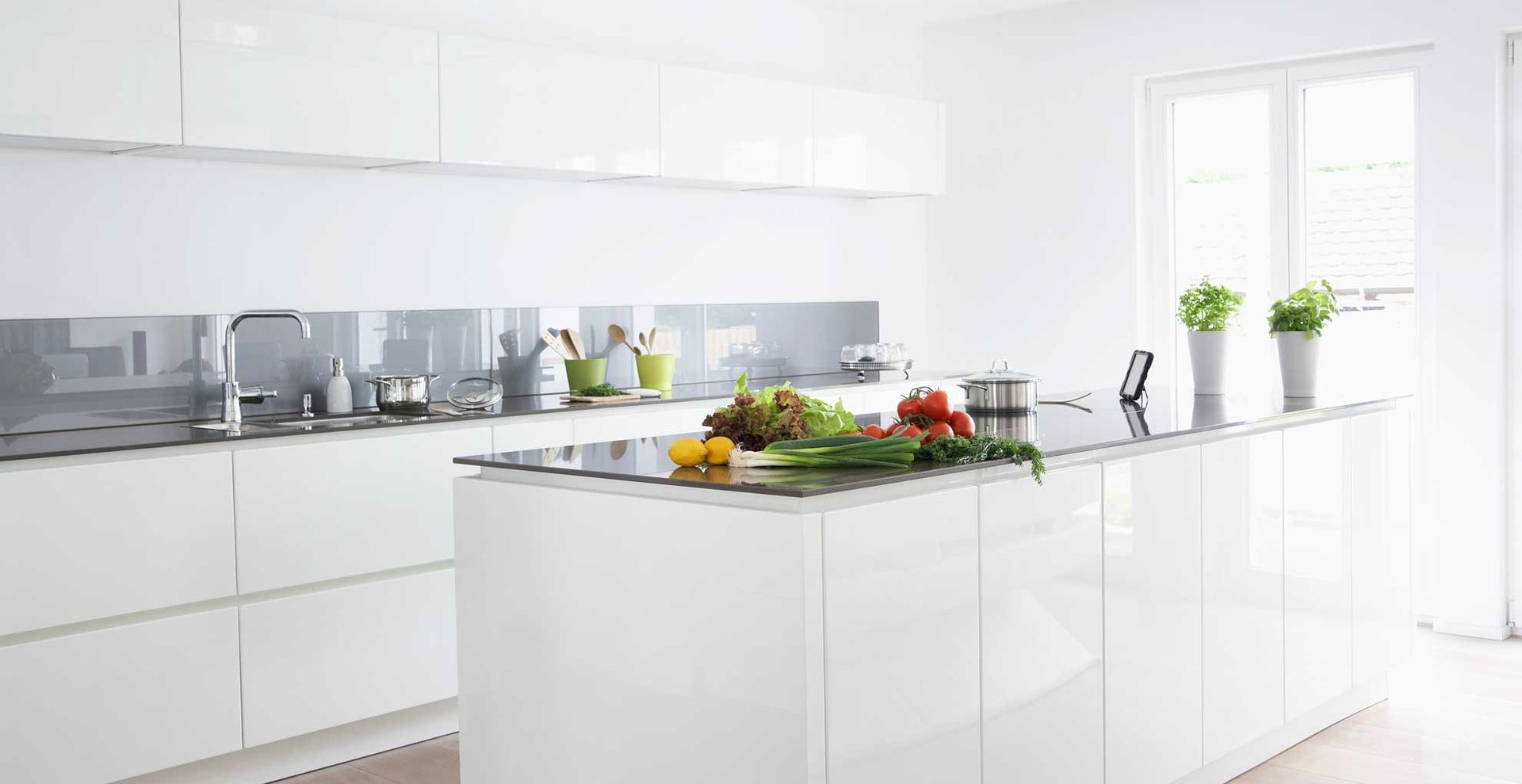 Clinical and clean, we thought all-white kitchens would never go out of fashion, but we're starting to see them disappear now in favor of brighter, bolder colors. 
"More homeowners are walking away from the usual white or even gray painted kitchen and are embracing more colors," says Tara Spaulding, interior design coordinator at  Patio Productions (opens in new tab). "White and gray have become a cliché, and, as more homeowners are looking to personalize their space and add warmth and emotion, they are willing to go all in on color."
"Having an all-white kitchen that looks like you're in a hospital doesn't mix well with a homey feeling," agrees Diana Melichar, president of Melichar Architects (opens in new tab). 
But, instead of bright colors, she sees natural materials making a comeback – true of the most popular interior paint color trends for 2023. 
"Depending on your personal style, they may be lighter woods, such as beech, ash, or oak; or, darker, rich woods like teak or walnut. Natural wood cabinetry feels more furniture-like, and so it feels natural to combine our living and dining in the same space when we feature them."
4. Open shelving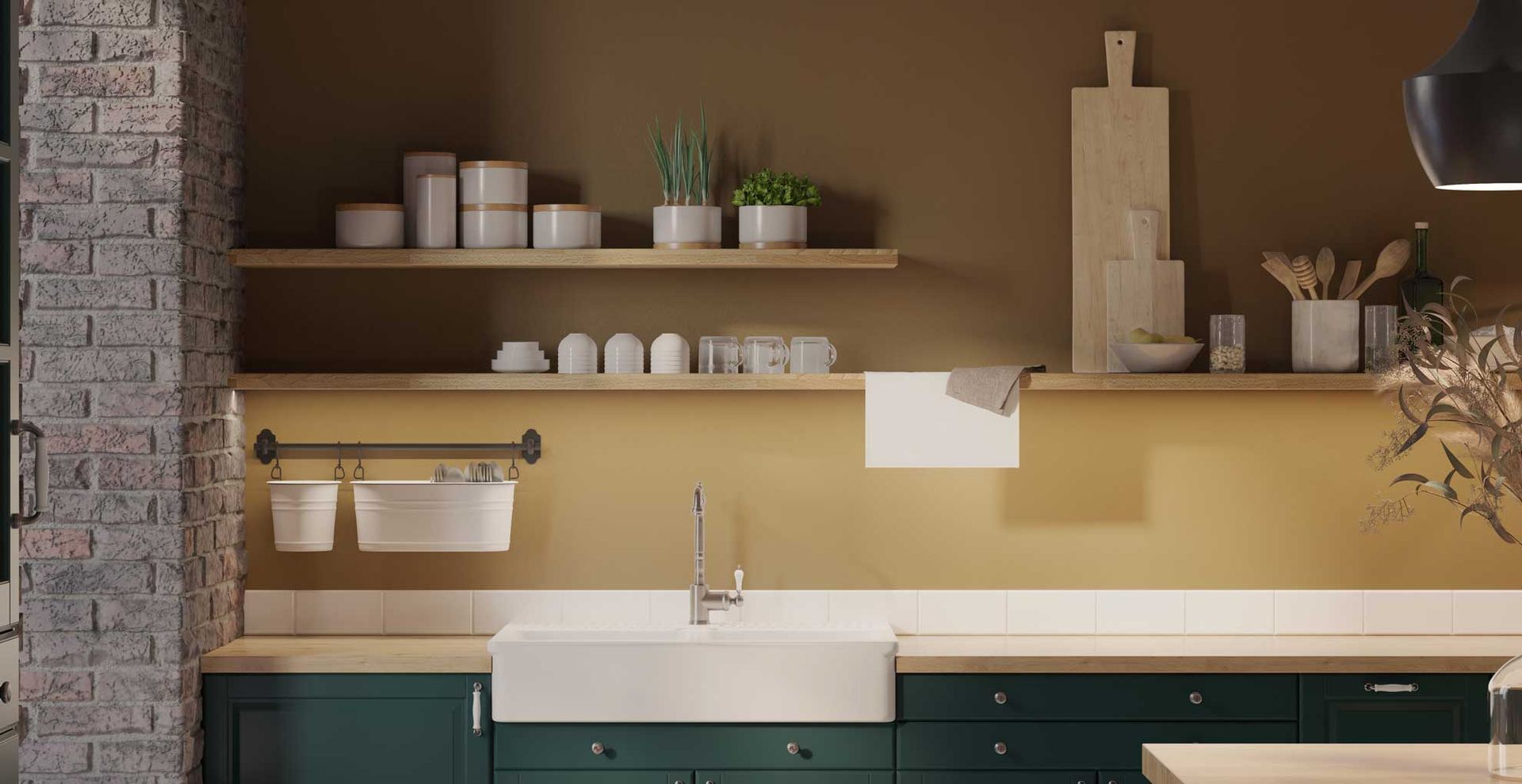 Open shelving was the trend the majority of experts flagged as going out of date in 2023. While it looks great on Instagram, achieving perfect open shelving as a kitchen storage idea in everyday life makes it, if not impossible, at least high maintenance. 
"Open shelving often has the tendency to get cluttered too quickly. I think a mix of glass cabinets is a great substitute," says Niky Foster, founder of DIY by Niky Foster (opens in new tab).
Open shelving is being reimagined for kitchen design moving forward. Nikki James, an interior designer for home building specialists Ashton Woods (opens in new tab), is of a similar mind and believes: "Replacing them are two-foot-deep, floor-to-ceiling towers, which can hold much more than these traditional cabinets. These towers make accessing everything easier, as daily use items can be stored at easy-to-reach counter height."
"While open shelves were popular if you have experience with them, you know they are only pleasing when perfectly styled," says Tara. "Open shelves demand a lot of effort to remain uncluttered, and they are less functional as the utensils easily accumulate dirt and dust."
 Homeowners are realizing how taxing it is to keep up with open shelves and how expensive it is. So, they are looking for simple, affordable, and unique shelving options, ushering open shelves out the door."
5. Granite and marble counter-tops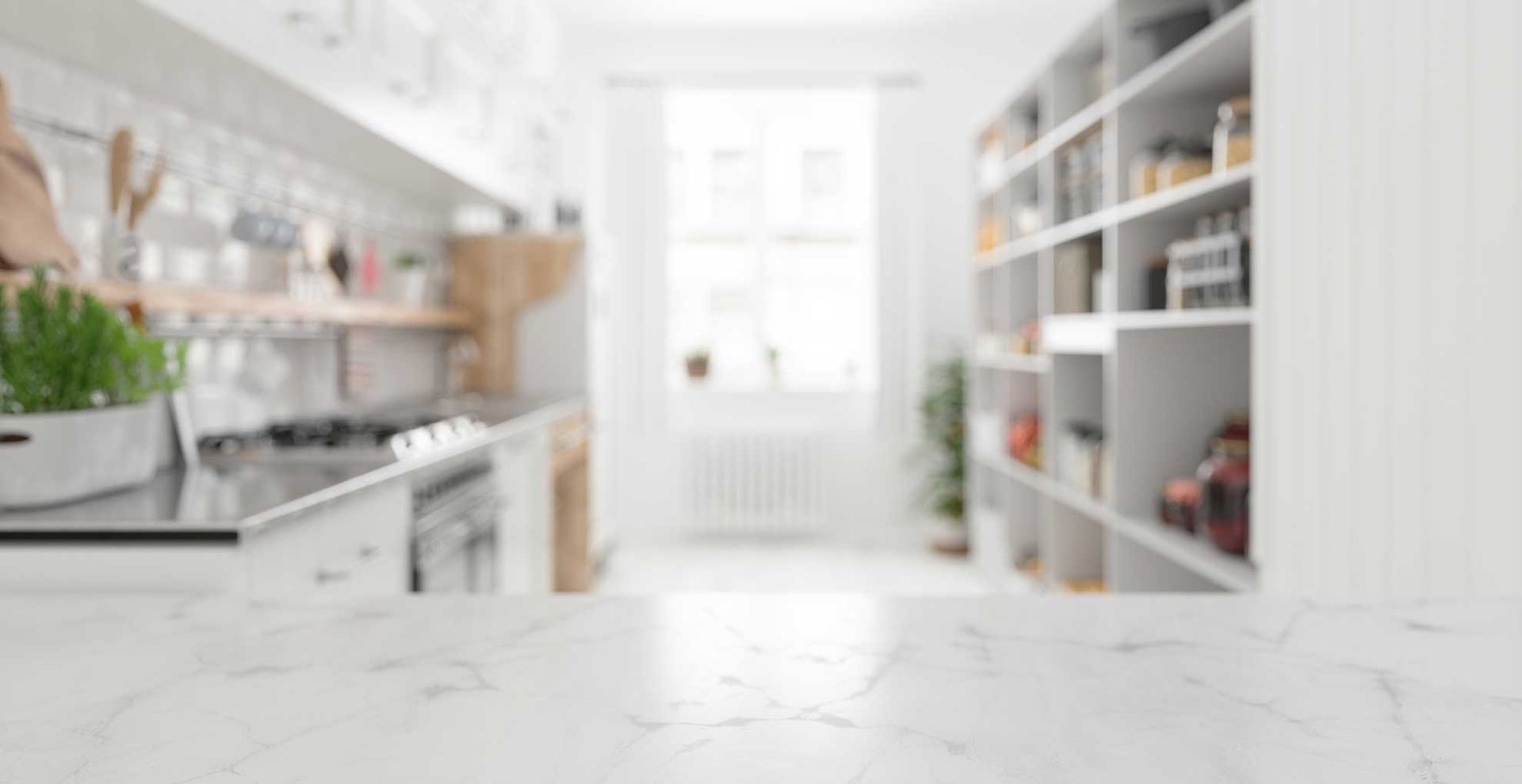 The material of organized kitchen countertops is evolving from 2023 onwards. At one time, it was rare to go into a high-end kitchen that didn't come with granite or marble countertops but quartz is now taking over as a more practical option. 
"Granite and marble countertops are losing their popularity as quartz is taking over," says Tara. "Marble and granite countertops need high maintenance, while quartz countertops are low maintenance, give a natural vibe, and are quite aesthetically pleasing." 
6. Triangle layouts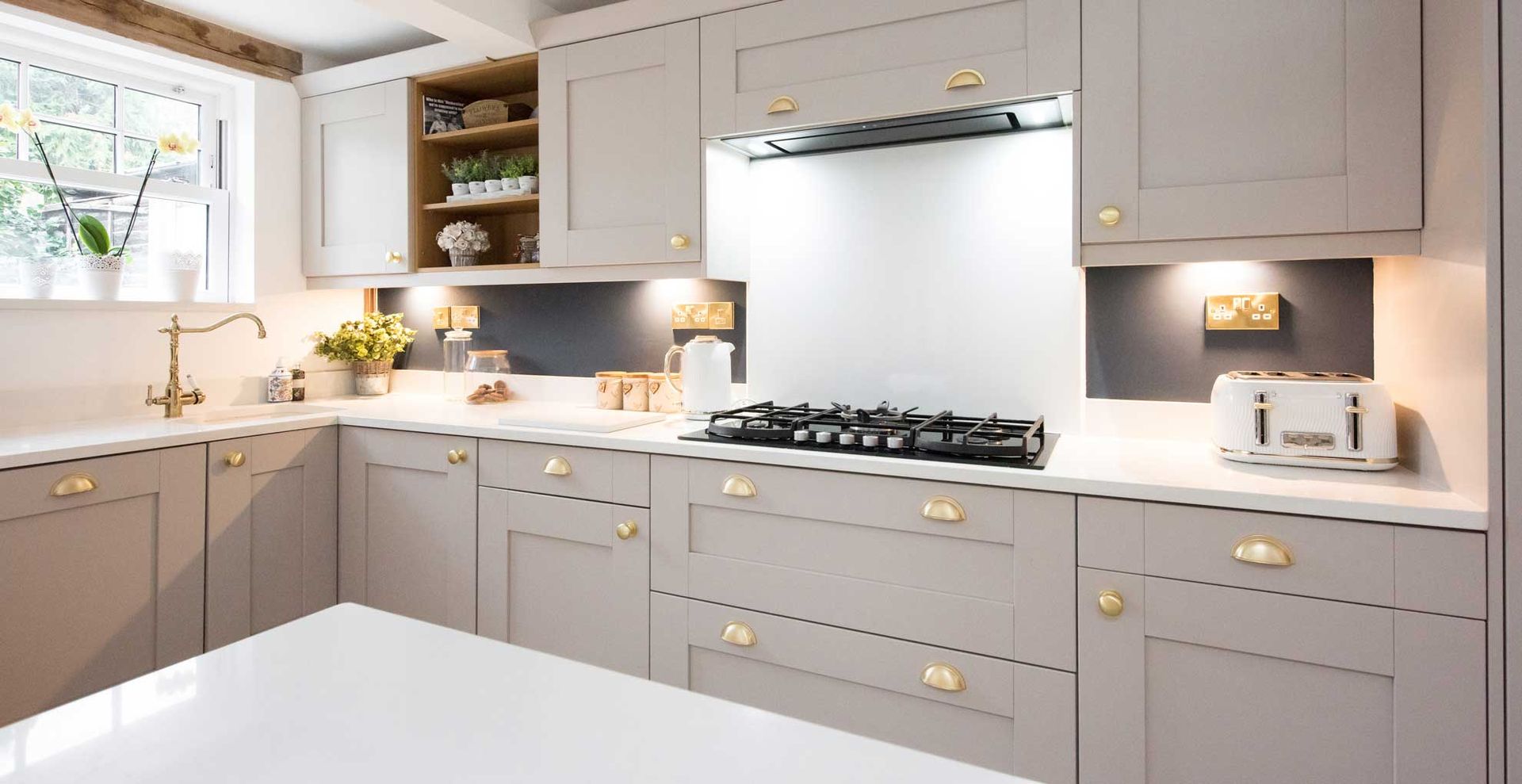 The triangle layout is a key component when it comes to designing functional, well-organized kitchens. Famously, it dictates that the fridge, sink, and stove are strategically positioned to form a triangle as these are the places in the kitchen that you need to get to most. But with kitchens now performing multiple functions, including living rooms and dining rooms, the triangle layout is becoming less important. 
"Nowadays, most kitchens have a large square footage, and the triangle layout is hard to achieve," says Tara. "Besides, more kitchens are now open places where guests also come in to interact with the host, so kitchen designs are more thoughtful plans that allow interaction and are not solely focused on activity."
7. Wooden flooring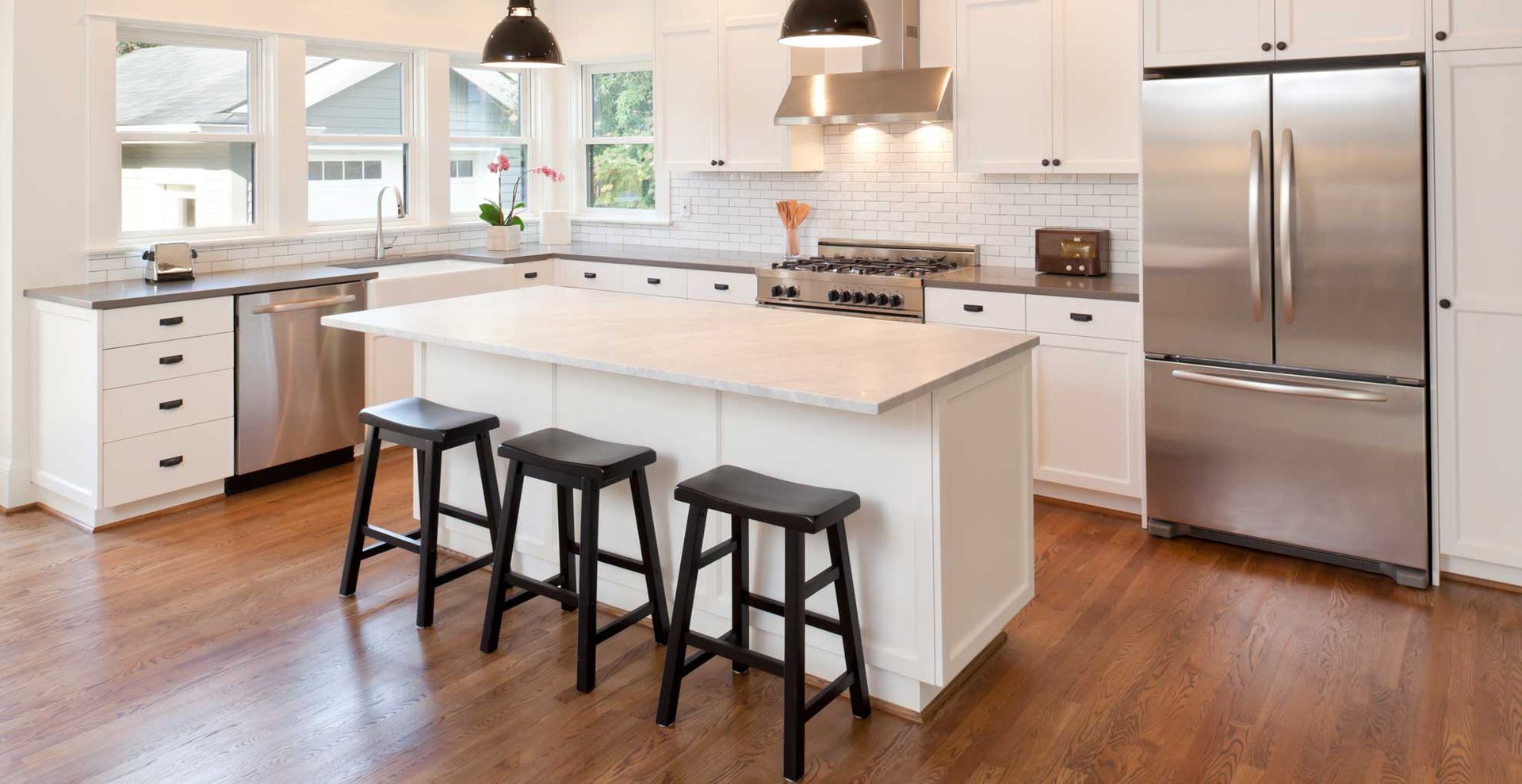 While wood flooring trends are still prevalent throughout homes in 2023 it would appear the trend for wooden flooring seems to be fading in popularity when it comes to furnishing kitchens – along with that of the more traditional farmhouse-style kitchen. 
"Previously glorified, wooden flooring, especially faux wood, is making its way out as more people prefer a more functional yet fashionable alternative," says Tara. "Wooden flooring is prone to breaking, unlike luxury vinyl planks which are sturdy, durable, fashionable, and functional."
8. Subway-tile splashbacks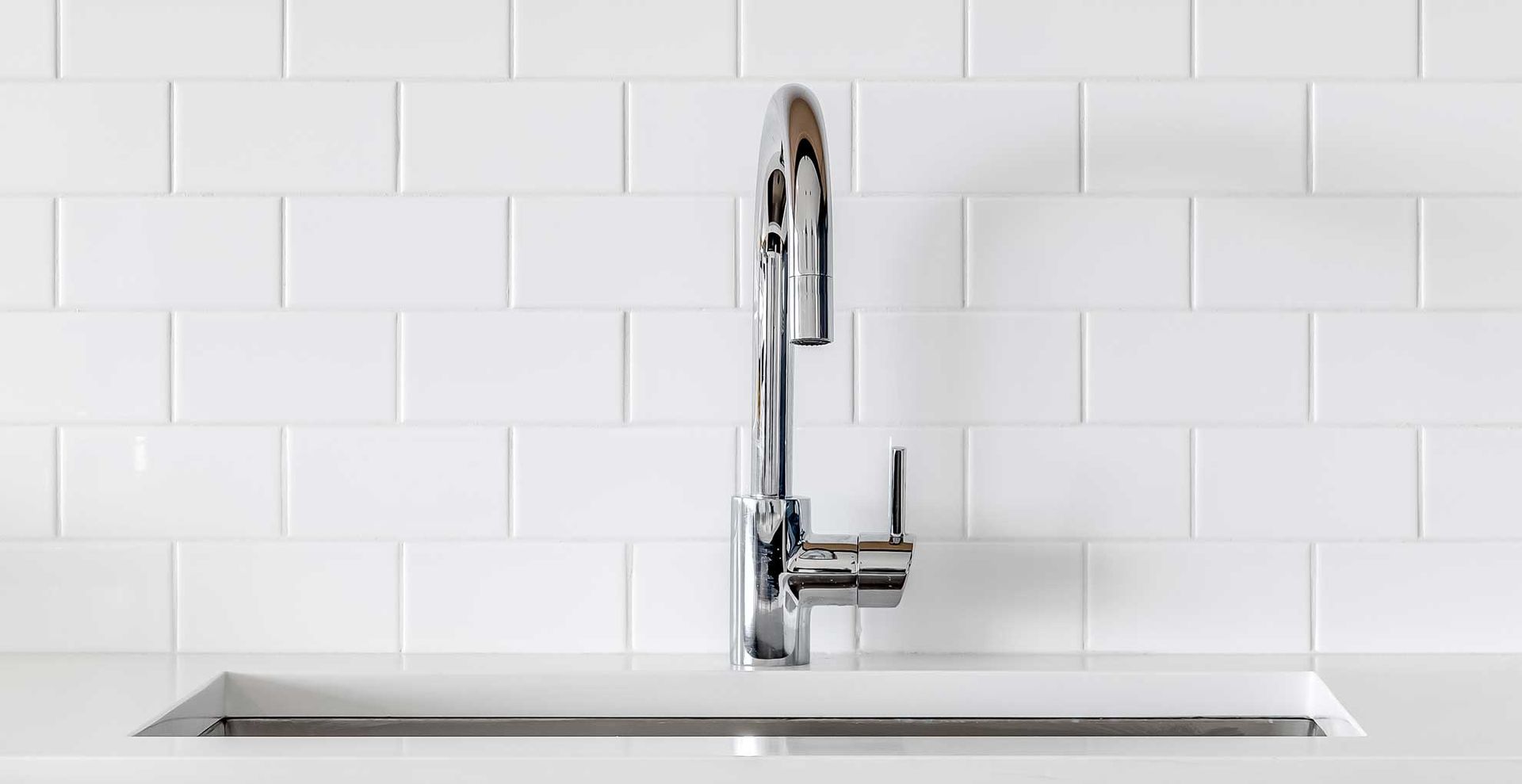 Kitchen splashback ideas are set to have a revolution in 2023. Thin, narrow subway tiles were previously popular, but they are set to be replaced this year. 
"Subway tiles are becoming less appealing, so is using a backsplash that's different from the kitchen countertops," says Alexis Peters of Real Estate Bees (opens in new tab). "People are wanting fluidity. That happens when the countertops are also used as the backsplash and brought all the way up to go to the ceiling."
"The subway tile is almost synonymous with timeless style now, so it's not out forever, but in 2023, we need a refresh," says Nicky. "Patterned tiles are the answer because there are so many colors and styles to choose from, and they are easy to install (thanks to mess mounted sheets)."
In contrast, Diana says that tiled splashbacks in general have had their day. "They have lots of grout joints that collect mold, dirt, and food from our water spray and splashing, and splattering at cooktops."
9. Kitchens solely for cooking in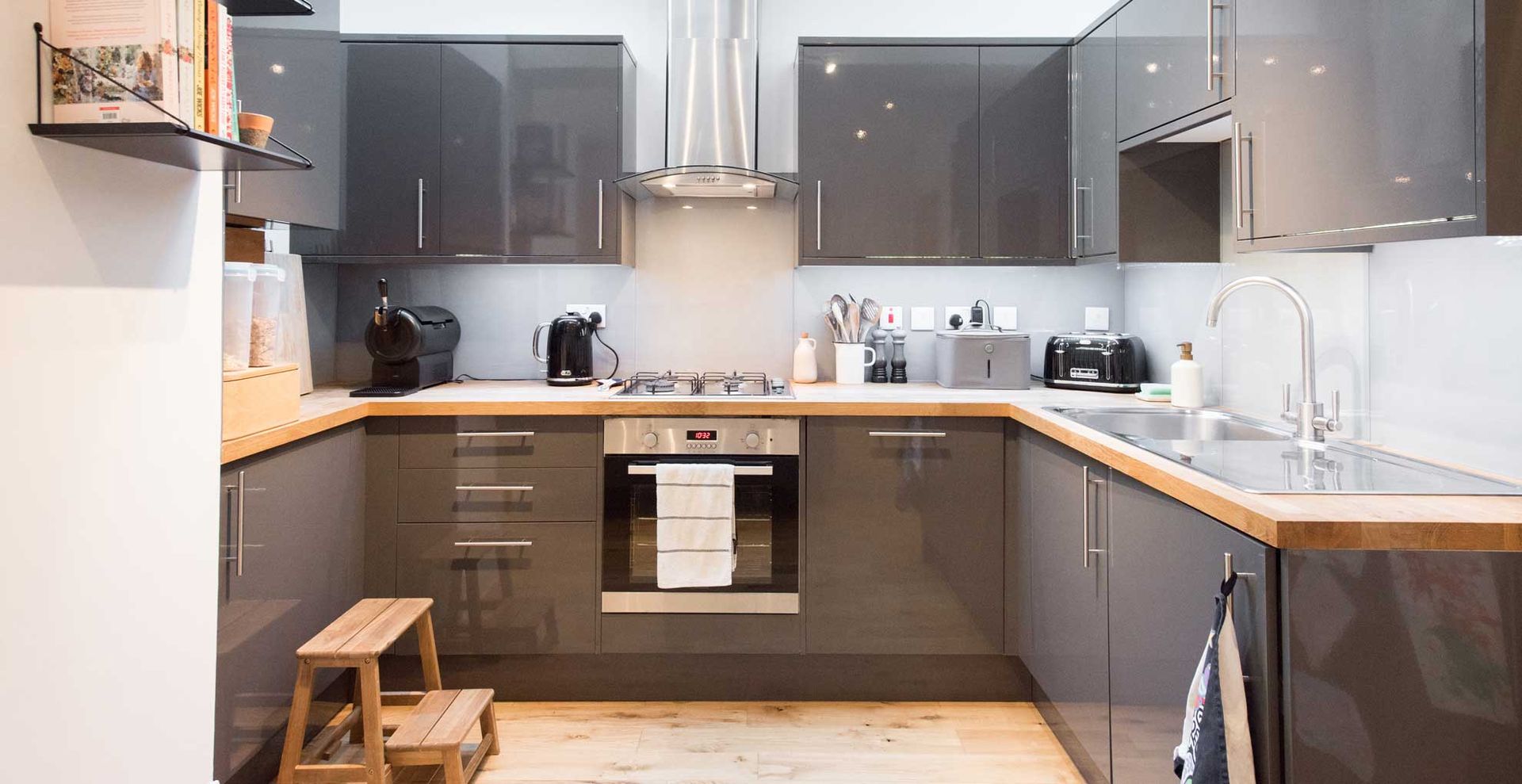 The kitchen was already moving away from being just a cooking space towards having a more sociable function before the pandemic. Since the growth of hybrid working, our kitchens have now become an office too and kitchen designs are taking this into account. 
"Kitchens are the center of any home and a place where both friends and family gather," says Melony Huber, Co-Founder at La Peony (opens in new tab). 
"When hosting, you will notice how everyone congregates in the kitchen. Even the little things in life like catching up over morning coffee and finishing up homework after school now take place at the kitchen island or table. To create the ideal space for this, make sure your kitchen has plenty of places to sit and lean against."