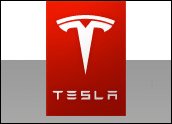 Tesla on Wednesday announced plans to install hardware that will allow all of its cars to become driverless.
The equipment will enable self-driving at a safety level substantially greater than human-driven cars, according to the company.
The hardware includes eight cameras to provide 360-degree visibility around the car for more than 800 feet; 12 ultrasonic sensors to detect hard and soft objects; and forward-facing radar capable of seeing through rain, fog, dust and other vehicles.
Tesla also will install a new onboard computer with 40 times the computing power of previous Tesla models. It will run Tesla's neural net for processing information from the other hardware components.
Feature Suspension
Before activating the new hardware, Tesla will be calibrate it using information gathered from millions of miles of its vehicles' real-world driving experience.
During the transition, Teslas that have the new hardware will not have some first-generation Autopilot features, such as automatic emergency braking, collision warning, lane holding and active cruise control. The company will validate and then re-enable them over the air, along with new features, the company said.
Tesla's announcement reflects a thoughtful approach to automated driving, said Richard Wallace, transportation systems analysis director at the Center for Automotive Research.
By making the cars driverless-ready, Tesla easily can turn them into fully automated vehicles via an over-the-air software update.
"That's an advantage Tesla has, because not every car company can do that," Wallace told TechNewsWorld. "It's a sound strategy, and I wouldn't be surprised if some other OEMs decide to follow it."
Doubling Down
Clearly, Tesla is doubling down on its self-driving bet in the belief that the technology represents the future of consumer and commercial vehicles, said Charles King, principal analyst at Pund-IT.
"What's particularly interesting is the company's evolutionary approach — equipping its cars with the necessary hardware, but stating that various self-driving functions will be enabled by software updates after they are fully validated," he told TechNewsWorld.
"That's a bit counterintuitive, given the tendency among many folks to prefer instant gratification, but it emphasizes the fact that autonomous driving is still a work in progress," King remarked.
"Bottom line — it's wise of Tesla to acknowledge and to follow a safely incremental path forward," he said.
The Tesla Way
Tesla's attitude toward vehicle automation differs from other major players in the space, including the major auto makers and Google.
Both the auto makers and Google are taking a more cautious approach to the technology, King said.
Some auto makers are concentrating their efforts on commercial and industrial uses rather than consumer products.
"That's sensible, since self-driving features are likely to first emerge as pricy options rather than the standard features that Tesla is offering," King noted.
Meanwhile, Google has been deeply leveraging other companies' technologies and efforts in its driverless vehicle.
"In contrast, Tesla's decision to equip its cars with features that it called 'Autopilot' was more than a little hyperbolic. 'Driver Assist' would have been more accurate and less prone to misinterpretation," King said.
Risky Gambit
Making vehicles driverless-ready can give Tesla a first-mover advantage, but it also carries some risks.
"You're pretty much stuck with the hardware you put out there. You're telling your customers that purely through software, you're going to raise their capabilities," CAR's Wallace said.
"If they've played their cards right and they have the necessary suite of sensors, then this strategy is great for them," he continued. "If they're missing something on the sensor side, then this strategy is going to always leave them a little bit short."
Assuming risk comes with the territory of being a first mover, noted Mark Duvall, director of the energy utilization group at the Electric Power Research Institute.
"Building automobiles is a very high-risk business," he told TechNewsWorld, "so it's hard to say if what Tesla announced has a higher risk to what they're doing today. A lot of that will depend on execution."
Government Hangups
Government regulations also could challenge Tesla's driverless plans.
"We aren't all going to suddenly stop driving," Duvall said. "It will be a continuum."
Regulation of self-driving vehicles could vary from state to state, added Jim McGregor, principal analyst at Tirias Research.
"There's less than a handful of states that allow self-driving cars," he told TechNewsWorld. "What happens if Tesla enables its self-driving feature and a state doesn't allow it? They may be jumping the gun here. They may be getting ahead of themselves."