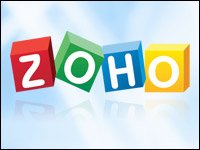 Zoho this week unveiled Zia Voice, a conversational artificial intelligence chatbot for sales teams that works with Zoho CRM.
Zia Voice lets sales teams analyze their Zoho CRM database for information such as new leads created, average deal revenue, or monthly forecasts. It analyzes interaction patterns and the progress of a lead or deal in the pipeline, and suggests the probability of closure so salespeople can prioritize them accordingly.
Zia Voice conducts sentiment analysis of emails received, flagging those that are more critical.
"Often, vendors shy away from sentiment analysis due to the complexity required for accuracy," noted Alan Lepofsky, principal analyst at Constellation Research.
However, Zoho is using it as a key element of Zia's recommendations, he told CRM Buyer.
Zia Voice also gives salespeople real-time updates about when they are most likely to reach their prospects.
Salespeople can use Zia Voice to do things like make a chart or call a customer, place an order or change a status. These activities are saved to the appropriate records.
Zia Voice prompts users for information not provided, such as the time to schedule a meeting.
"This is what makes it conversational," said Rodrigo Vaca, VP of marketing for Zoho CRM.
Users can customize Zia Voice to learn the sales terminology used in their company and perform relevant actions. Also, sales teams can set up the flow of questions so Zia will ask for information that team members may have missed.
Customization "is more likely to be done by an admin or developer than by end users," Vaca told CRM Buyer.
Zoho offers Zia Voice in its Enterprise and Ultimate plans at no extra charge.
Users can chat with Zia Voice using the "Ask Zia" button at the bottom of their desktop screens or by using the Zia app on their mobile devices. Zia Voice also is accessible on Zoho CRM's iOS and Android mobile apps.
"You don't interact withZia through a regular phone call," said Vaca.
CRM Table Stakes
"I like that they're providing people a choice of how to interact with Zia, including both chat and voice," Constellation's Lepofsky said.
The introduction of Zia Voice "shows that AI agents are quickly becoming table stakes for CRM," remarked Rebecca Wettemann, VP of research at Nucleus Research.
Zia Voice "is great for SMBs and larger cost-conscious CRM customers," she told CRM Buyer, "as these capabilities drive increased productivity in the 10-15 percent range, with even greater benefits for some users."
More the Merrier?
Tact and Conversica are among the other sales productivity solutions that appear on a shortlist prepared by Cindy Zhou, principal analyst at Constellation Research. [*Correction – March 5, 2018]
Tact offers the same functionality, according to Constellation's Lepofsky. [*Correction – March 5, 2018]
Pegasystems' Pega Sales Automation serves both sales and customer service teams, Lepofsky noted.
Still, Zia Voice "provides very helpful functionality to sales professionals, letting them perform queries using natural language instead of complex command line searches," he pointed out.
"One of Zoho's advantages is the breadth of their portfolio," Lepofsky said. Zoho's ONE platform "offers many of the business applications and collaboration tools a customer needs in a single package."
Mobile Advantage
"Any company that wants to provide a better and easier way for its sales teams and end users to interact with their CRM" will benefit from using Zia Voice, Zoho's Vaca said.
Companies whose sales teams are most often mobile, such as insurance or real estate firms, would benefit most from Zia Voice, Lepofsky suggested.
"We are mindful that many sales teams are constantly on the go," said Vaca, "and they need an easy way to get to any piece of information, or perform any action inside their CRM wherever they go."
*ECT News Network editor's note – March 5, 2018: Our original published version of this story incorrectly stated that Cindy Zhou had identified Tact and Conversica as companies that offered functionality similar to Zia Voice. She did not make that assertion.
*ECT News Network editor's note – March 5, 2018: Our story originally quoted Alan Lepofsky, principal analyst at Constellation Research, as saying that both Tact and Conversica offered "the same functionality" as Zia Voice. Lepofsky later informed us that in making the comparison to Conversica, he had been mistaken. "Conversica is focused on lead conversation and customer engagement," he told us, "not personal productivity of sales executives."