Byron Matthews is the president and CEO of Miller Heiman Group, a global provider of sales methodology and sales technology solutions.
In this exclusive interview, Matthews shares some secrets to enabling sales success.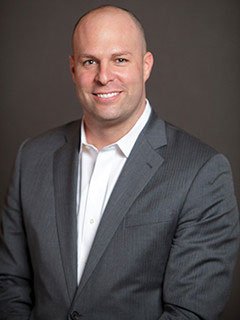 Miller Heiman CEOByron Matthews
CRM Buyer: What is sales enablement, and why is it important?
Byron Matthews:
There's a gap in performance across B2B selling, because buyers are innovating faster than sellers are getting better at selling. Sales enablement's function is to try to close that gap. It's not sales operation, like territory plans or comp plans. It's more strategic, in terms of trying to drive sales performance by getting better content and coaching services for salespeople.
Selling models are changing. It used to be acceptable that you'd show up and ask good questions to get an understanding of a customer's needs. Then you'd go back and find a solution. Today, that's not good enough, because buyers are not going to sellers for information. They're more informed, so the time you spend with a customer cannot be based just on getting an understanding of their needs. You need to provide insight and inspire and educate them. A lot of firms aren't built that way.
Sales enablement provides content to sellers who have the situational fluency to know what information they need in order to make the conversations they have with buyers more sophisticated.
CRM Buyer: What does it mean to have a holistic approach to developing, managing and sustaining long-term customer relationships?
Matthews:
Today it's not just about initial sales, but a much larger relationship. It's about the entire buyer journey, from how they connect with you to sales to service. All of those touchpoints need to be connected and coordinated. You need to manage the entire buyer's journey.
CRM Buyer: What can be done to improve the adoption of CRM by sales reps?
Matthews:
CRM has never been designed for the seller. It's been designed for sales managers and sales operations. Find me a seller that would say, " I would never have won that deal if it weren't for my CRM system." You can't, because that comment doesn't exist.
We believe that we're on a verge of CRM 4.0.There's a massive explosion of new technology, all trying to solve the what's-in-it-for-me for the salesperson.
CRM 4.0 will be AI-driven, insight-led, and powered by sales processes and methodology. The way I engage my CRM system will be based on what I need to do, and defined by that methodology. The time of having a generic CRM interface is going to end.
AI-driven and insight-led engagement is what everything will be about. What do I need to do? What meetings do I need to have? You'll look toward the technology to help you answer those questions.
CRM Buyer: How do you see AI helping salespeople?
Matthews:
If I'm chasing a deal, I have to figure out who are all the people who are making decisions, what role they're in. There's a whole series of behaviors I need to think about.
A methodology organizes all of that, and the behavior turns into action. It tells you that these are the next three things I need to do: I should meet with this person, get this information, send this email.
Imagine if that was the way that I interfaced with a CRM system. As I have more and more deals, it starts to learn my behaviors. It might learn, for instance, that I don't get to the person who signs the contract in time. I use the people below them, and I don't fight hard enough for the meeting with the economic buyer. It shows over time that I'm less successful when I don't get to the economic buyer.
The system would say something like this: You're losing 72 percent of the time when you don't get to the economic buyer, so you need to consider leveraging the person who works for the economic buyer to get a meeting, and here's the content you should use, because the last two times you did, it was successful. That would drastically increase the likelihood of me using the system.
It's not about me filling out a form, but it's a way for me to think, over time, about what I can do differently. That's how the whole game's going to get changed.
CRM Buyer: What role does gamification play in sales success, and in encouraging the adoption and use of CRM?
Matthews:
We believe that the adoption of CRM will be way past 80 percent as we see more automated insights. After that, you can add in gamification, in the sense that you get badges and points. There are things you get for accuracy of forecast. There's transparency around results.
But none of that's going to happen until you turn a CRM system into something that adds value for a salesperson. It has to augment their thinking about what they should be doing in a day, and until that switch happens, you'll never get above 70 percent adoption.
CRM Buyer: Why is it important to automate mundane selling tasks?
Matthews:
There's not a lot of value in them. Many really good sellers spend way too much time on those tasks, and time with buyers is decreasing. Buyer engagement is lower, because buyers don't look to sellers for information anymore. If you have less time with buyers, the time you do have with them has to inspire and educate and provide insights. It takes time to do all of that.
If you are stuck in non-selling activity, you are spending less time preparing for those critical moments that matter. The most important thing is to prepare for client interactions. You cannot be stuck in tedious tasks.
CRM Buyer: How is CRM evolving and changing? What's in the future?
Matthews:
I think the whole thing's going to change. CRM 4.0 is finally going to be about the user experience and about value to the user. It will be AI-driven, insight-led, and powered by methodology. It's going to be a massive revolution.